Portable Restroom Rental
Weddings . Events . Public Parks . Construction Sites . Golf Courses
Northern Disposal & Sanitation is a family owned and operated business, where we strive to meet our client's needs and expectations. We take pride in going the extra mile to help our customers, from talking them through a septic problem to walking the location to find the ideal placement for a portable restroom.
Our company has a reputation of hygiene being our top priority, friendly and prompt service, competitive prices, and knowledge of waste management. We pride ourselves in giving the best on-site service with detailed cleanings, regular pumping, and a consistent restroom paper supply. We rent and service units year round.
We take our environmental responsibility seriously providing formaldehyde free services, and promoting proper recycling and waste disposal practices while following local landfill and ministry guidelines. We offer our rental service from Gravenhurst north to Powassan, and the Lake of Bays area.
Public Events and Parks
Sporting Events . Festivals . Public Parks . Boat Launches
Northern Disposal has extensive experience outfitting events with restrooms. From enormous sporting events such as the IRONMAN to servicing restrooms within our Provincial Parks, their staff are well versed at setting up, tearing down and servicing units with minimal disruption and maximal effectiveness. Staff work closely with race directors, event organizers, park managers and plubic works to map out logistics and the smallest of details. Factors such as whether food or beverages will be served, and number of men versus women, can increase usage by 40% when you factor in these variables. Northern prides themselves on their knowledge of public events and their forward thinking approach that has them planning for worst case scenarios. Their mission is to always have attendees, visitors, and residents feeling well taken care of when enjoying the great outdoors.
'Northern Disposal and Sanitation was professional and affordable for the OFSAA Nordic Ski championships. They provided outstanding service for our event by discussing and participating in the planning of the competition. Their experience with large events such as the Ontario Winter Games, Ironman and Subaru Triathlon series brought a level of confidence in helping us to plan for various locations. During the three day event they scheduled regular cleaning service and the participants were pleased due to the level of attention to detail in the comments I heard. I appreciate these types of comments as an event organizer I would highly recommend Northern Disposal & Sanitation to other large event organizers.'
~ John Cowan ChPC OFSAA Nordic Ski Championships Huntsville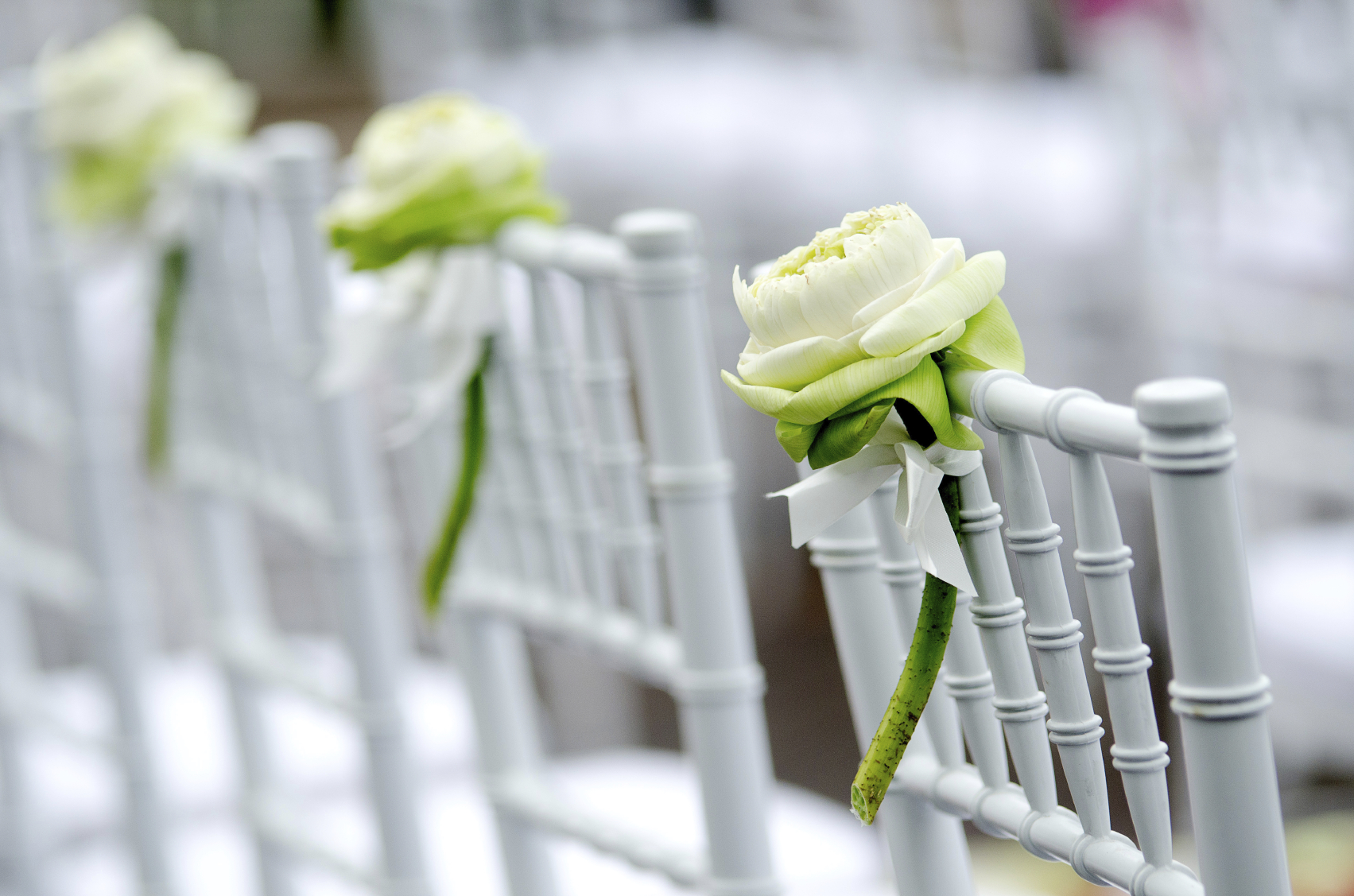 WEDDING RESTROOMS
A 24% larger unit, with flushing capable toilet, toilet paper, hand sink with water, soap, paper towel & towel dispenser, garbage pail, shelf, purse and coat hook, solar lighting, available in an off-white exterior for discreet placement and a welcome mat. The number of restroom units needed for any event fluctuates greatly. There are many variables that effect how many portable washrooms you will require. Factors such as whether food or beverages will be served, and number of men versus women, can increase usage by 40% when you factor in these variables. We discuss these exact details when booking your units and work closely with wedding planners, resort staff, party supply companies and caterers.
Hi Katy
'Just a note to say thank you for the great service you provided for my nephews wedding held in Huntsville on the 20th of July. The portable restroom was clean/attractive and used by many a happy wedding reveler! (Cant believe how many people commented on how clean and "user friendly the portable restrooms were.) It was delivered the day before event and picked up the day after which was very useful for the loads of people helping set up before and tear down the day after. amazing convenience and no hassle service. I also recommended you to a friend getting married the same day in South River. Everything went off without a hitchthere as well and I will continue to use your service and highly recommend you to all other brides or any others having an outdoor event or needing any other service you provide.'
- Thanks again Katy, Janice Whitelock
Restroom Rentals for the Job Site
Northern Disposal caters to builders and construction companies throughout Muskoka, and surrounding area. At Northern we have a thorough understanding of the construction industry, and builder requirements. It is our mission to make all persons on the job site feel comfortable. Northern Disposal & Sanitation can meet and surpass your needs and expectations. Our Portable Restroom Rental program is regarded as the best in Northern Ontario. In addition to the upmost reliable service our portable rental units are kept immaculate and well maintained.
Hi Katy,
We wanted to send a thank you to you and Dave and offer a little help to anyone out there looking for a portable restroom for their home or construction site….While we were building our home we had a portable restroom from Northern Disposal. Katy and Dave go the extra mile in service, quality and professionalism! Our unit was always maintained and clean and we never ran out of supplies.
Katy, Dave and their staff are amazing! Thanks again! - Donna and Blaine Neville
GOLF COURSE Portable RestroomS
Northern Disposal understands the golf course business, its clients, the need for discrete service, cleanliness and safety. Their staff work hard to ensure the greens are well looked after when installing and servicing units. Their event experience and expertise can assist grounds crew and club managers when developing plans for golf tournaments and club house functions.
'The portable restrooms that we rent from Northern Disposal are top notch. From dealing with the team members, to the cleanliness and the product, every aspect of their service is first class all the way. They are great for use on any golf course!'
- Ryan Barry, Head Professional at Deerhurst Highlands Course